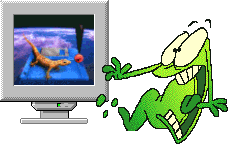 3 new viruses are released
into the wild every day,
ready to attack
unprotected systems
Free Antivirus Scanner

For a limited time you are invited to download one or more versions of the highly regarded Anyware Antivirus Scanner software. Why? This antivirus scanner is fast, easy to use, and may find viruses others miss.


Anyware Antivirus Information

Anyware Antivirus Scanner Files This software is provided "as-is" without warranties of any kind, either express or implied, including accuracy, fitness for a particular purpose, reliability, or performance. Security-Online and its officers, directors, employees, representatives and affiliates disclaims any liability for any damage arising out of the testing or use of this software.

Antivirus Update Files
The Anyware Antivirus program automatically notifies you after three months that the program's virus signature file is considered old and prompts you to download a newer version of the signature file. You can also check the date and status of the current signature file by clicking on the information tab and update button. You can purchase an annual subscription to monthly updates of the virus signature file that will provide you access to the latest file for downloading from a password protected web page. Each month you will receive an email message notifying you of the update availability and the current password for file access. Simply download the file into the Anyware Antivirus directory on you local computer and you will be updated. The subscription covers one year's updates for one computer. Multiple copy and site licenses are available for enterpise users. Current Update Information